Business Service
Choose Professional Services that You're Interested.
Smart POS
Smart POS terminal with touch screen in compact and robust package. Well-rounded features of built-in barcode scanner, QR code payment, camera, magnetic stripe reader, Android OS, and versatile payment functions to enhance transaction performance. Transform your business and enhance all data within one system to streamline workflows and secured payment transactions.
Automated Digital Branch
Enable the integrated digital banking services through the automated Kiosk of Virtual Teller Machine (VTM) providing a full range of seamless services such as cash deposit and withdrawal, payment services, bank account opening and video conferencing to deliver end-to-end customers journey and highly lower their wait time, while increase transaction volumes and optimize business workflows.
Fraud Prevention & Compliance
Onboarding and monitoring for all stages of transaction with real-time dashboard scoring, predictive data science and fraud tool optimization. Driven workflows by the latest machine learning technology to conduct AML checking and target for fraud and other financial crimes that help protect the identity of your potential and genuine customers.
Data Enrichment
Proactively control your data insights with AI-powered data enrichment technology to automate data cleanup process and provide full spectrum protection across the entire data lifecycle. With key features of data profiling, global address API and geocoding, matching up and de-duplication, that greatly empower your business to manage the quality of data for most accurate and reliable results and values.
Digital ID
Real-time identity verification with smart AI and deep learning technology. Enable your business a biometrics authentication platform with multi-factor authentication.
With facial and iris identification, fingerprint, mobile app shielding, risk analytics and e-signature through omnichannel application verification, that help eliminate suspicious activities of onboarding customers while heighten more security with end-to-end integration.
IT Hardware
Our IT hardware products are tailored to meet the given requirements and effective delivery at competitive pricing for small business to larger enterprise. We help you identify and procure the best choices of secured, reliable and scalable platforms to reinforce your optimal workflow via complete implementation and deployment planning, and support of trusted major manufacturers including ASUS, HP, Dell, Apple and many others.
Geniussoft Update
Our News & Movements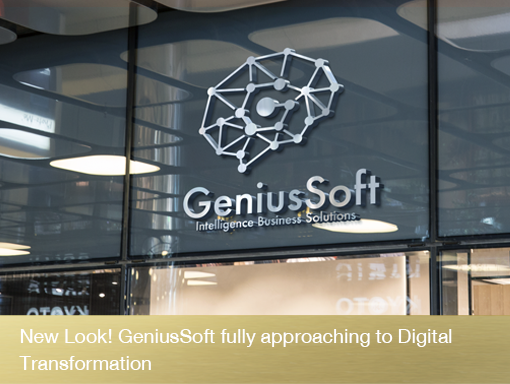 Ms. Nootsara Ruksang, the Founder and Managing Director of GeniusSoft Co., Ltd, revealed that, in July 2019, the Company had launched the Project of "GeniusSoft Brand Branding" to renovate both the Company's image to be excellent, modern and easy to remember, and the quality of products and services that must be fast and high-quality, in order to reach out to the groups of customer and individuals more easily.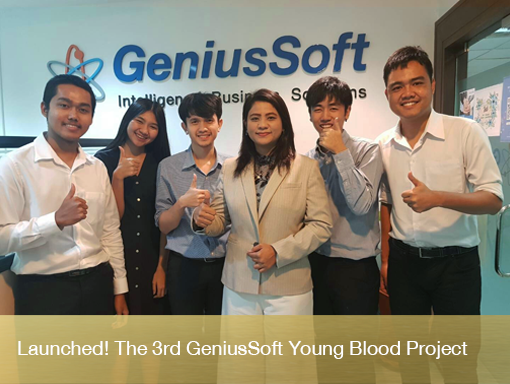 GeniusSoft Co., Ltd. had organized a workshop on the topic of "The 3rd GeniusSoft Young Blood Project" in August 2018. Ms. Nootsara Ruksang, the Founder and Managing Director of the Company was a team leader and acting as the speaker of this Training. Key objective is to enhance and develop skills and performances of the information technology personnel.
Business Customers
Customers Who Giving a Trust in Our Services
IT System Integrator Service
IT Software Testing Service
IT Software Solutions & Development